Lake Kusaki 草木湖 – Cycling The Red Bridge of the Watarase River
Introduction
Lake Kusaki (also read Lake Kusagi-ko) is a dam lake within the Watarase River Valley. It is roughly half way along National Route 122 and at an elevation of 510m above sea.
The lake is long and narrow at roughly 5km long and 1km wide at its widest point. The centerpiece of the lake is the 500m long exposed red bridge that bisects the lake.
Lake Kusaki is a popular destination for local cyclists known for its beautiful scenery thanks to the surrounding towering peaks of the Ashio Mountains to the east and the Kurohone Highlands that separate Mount Akagi from Nikko National Park.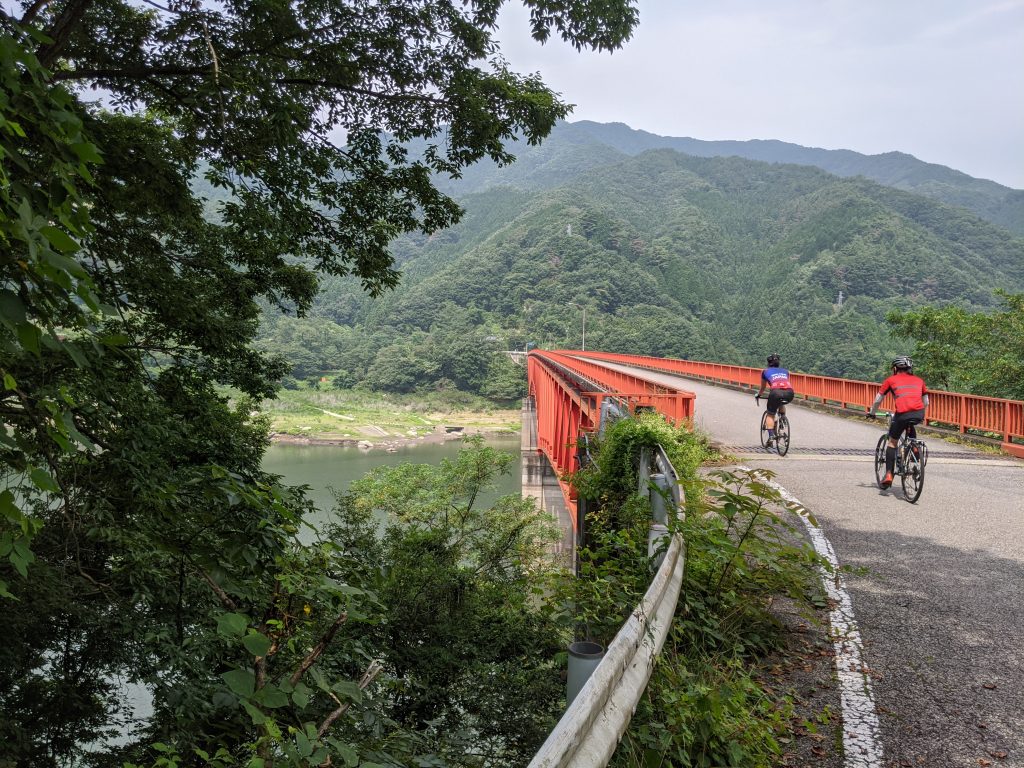 Cycling to Lake Kusaki
From Kiryu City Lake Kusaki is a pleasant ride thanks to the bountiful amount of forest roads you can take out and back.
Osusume Route~
From Kiryu take the cycling path on the south side of the Watarase River to the end. then hop on the 122 for a brief moment before taking the side road to Omama Town. From here wiggle through town until you get on the old Rindo on the east side of the Watarase River.
Take this all the way up to the dam, cross the dam, and enjoy a stop at the Lake Kusaki Drive In for some local eats & sweet potato fries!
Then, take the 122 north, cross the Kusaki Red Bridge, and head towards the Sankyo Pass to the east of the lake. After some good climbing pass through the tunnel at the top and it's all downhill back into Kiryu!
Strava Route File 70km & 1,200m gain
Things to Do at Lake Kusaki
Tomihiro Art Museum
A collection of paintings & poetry from the famous Japanese artist Hoshino Tomihiro 富弘星野 who was born nearby. The Museum exhibits a permanent collection of some 100 artworks by Tomihiro Hoshino.
After a tragic injury to his spine Tomihiro was paralyzed from the neck down. He went through depression before finally finding a new purpose.
Holding a paint brush in his mouth, Tomihiro looked at nature as inspiration. Painting and writing poems that depict the beauty of the natural world.
"It is ironic that it was only after I had an accident that prevented me from being able to walk through nature that I could fully appreciate its beauty."

Hoshino Tomihiro
Hoshino's artworks teach us to appreciate what we have around us, to accept things as they are, and how to enjoy living with them.
Lake Kusaki Drive In
A small town Michi-no-Eki (roadside shop), the Kusaki Drive In has classic countryside dishes at the cafeteria as well as a conbini and local produce. I recommend the local fried sweet potatoes from the vendor out front!
Our Trips That Visit Lake Kusaki
More Rides & Reads